PAGANINI
24 CAPRICCI OP. 1
EDEM 3406
Also Available on:     

Series: The Originals
Recording location: Kirche Reutigen am Thunersee, Thun
Reissue: original recording 1982
Booklet Language: English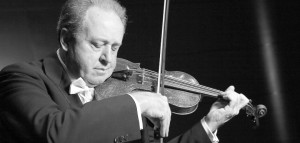 An outstanding recording of Paganini's 24 Caprices Op. 1 by the renowned violinist Nicolás Chumachenco.
This is a reissue of a recording from 1991 and it is part of Edelweiss Emission's series 'The Originals' – A selection of our most celebrated albums, which have been greeted with praise by both the public and critics worldwide. The Originals is a unique series that has once again been made available for audiophiles, so they can enjoy the stellar euphonic sound of EDELWEISS EMISSION.
TRACK PREVIEWS 
samples of tracks
PAGANINI – 24 CAPRICCI OP. 1

NICOLÁS CHUMACHENCO, violin 

1. No.1 in E major                                      
01′ 52″
2. No.2 in B minor
02′ 52″
3. No.3 in E minor
03′ 43″

4. 

No.4 in C minor
06′ 46″
5. No.5 in A minor
02′ 21″

6. 

No.6 in G minor
05′ 19″
7. No.7 in A minor
04′ 13″

8. No.8 in E-at major

03′ 20″
9. No.9 in E major
02′ 47″

10. No.10 in G minor

02′ 15″
11. No.11 in C major
03′ 58″
12. No.12 in A-at major
02′ 10″
13. No.13 in B-at major
02′ 05″
14. No.14 in E-at major
01′ 10″
15. No.15 in E minor
02′ 43″
16. No.16 in G minor
01′ 27″
17. No.17 in E-at major
03′ 30″
18. No.18 in C major
02′ 28″
19. No.19 in E-at major
02′ 29″
20. No.20 in D major
02′ 59″
21. No.21 in A major
03′ 09″
22. No.22 in F major
02′ 10″
23. No.23 in E-at major
03′ 25″
24. No.24 in A minor
04′ 18″
Total Playing Time:  74:35
Guardar
Guardar