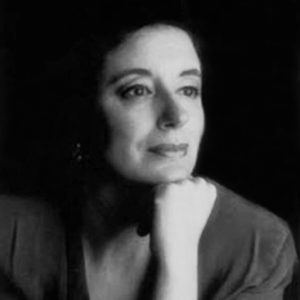 Cristina Mantese began to study singing with Iris Adami Corradetti, graduating with the highest grades from the Conservatorio Benedetto Marcello in Venice.
In the same city she made her concert debut in Schumann's "Manfred", alongside the protagonist Carmelo Bene, having perfected her studies with Anton Dermota, Nigel Rogers and Elisabeth Schwarzkopf.
She studied the operatic repertoire under the guidance of Enza Ferrari, exploring technical and interpretative aspects with Rundolph Mickelson, Angelo Mori, Romana Righetti, Margherita Rinaldi and Romano Roma, and winning four international competitions.
Cristina Mantese made her debut in "The Secret Marriage" by Cimarosa at the Teatro Regio in Turin, where she returned to perform Gargantua by Corghi and Roberto Devereux by Donizetti. Since her stage debut, critics have highlighted her musicality and stage temperament, qualities that have enabled her to undertake a unique professional itinerary, singing under the direction of Rinaldo Alessandrini, Bruno Campanella, Alan Curtis, Massimo de Bernhardt, Otmar Maga, Donato Renzetti and Christian Thielemann, who directed her performance in November 2002 at the traditional Festive Operngala of the Deutsche Oper in Berlin.
In 2001 she was awarded the International Prize Luigi Illica, an acknowledgment that has marked her career as a tragèdienne who uses ancient singing as the key to every interpretive reading, from Fiordiligi to Imogene, from Monteverdi to the authors of the "Giovane Scuola" (young school).
Many of her performances have been broadcast by RAI and the Süddeutscher Rundfunk.